About EKKI
The EKKI Group is one among India's advanced pumping technologies Manufacturers that produces pumps and systems under the EKKI and DECCAN Brands. The privately held family owned firm shoulders transportation of water in an efficient and sustainable way for agricultural, building services, industrial and public utilities markets.
Established in 1981 this family business produces a wide range of pumps from its 4 world-class production centres. The company also operates a Systems division, which provides complementary products for the entire pumping system.
Internationally EKKI is establishing its global presence. It has several distribution partnerships and manufacturing collaborations with Technology leaders and Global Distributors. Today EKKI's products are sold in more than 20 Countries.
The EKKI Group has an International Joint Venture Alliance with HOMA Pumpenfabrik GmbH of Germany, the world leader in waste-water pumps.
EKKI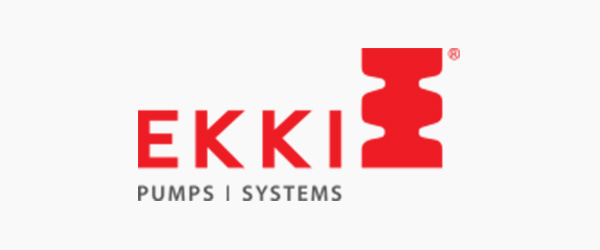 The word "EKKI" is inspired from classical Tamil language. "NEEREKKI" refers to the equipment that pumps water.
EKKI meanings also refer to 'stand on tip-toe to reach something above', 'climb up', 'ascend', 'heap up' and 'contract the stomach'. It primarily means, "Pump". This definition sets our business purpose.
Our Purpose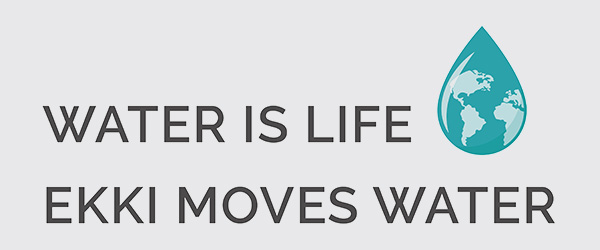 EKKI aims to provide exceptional pumping technologies. Our core purpose is to help draw, transport and control fluids which primarily include water with its leading-edge pumps, systems, solutions & applications knowledge using the most intelligent and sustainable techniques possible.
Our Brands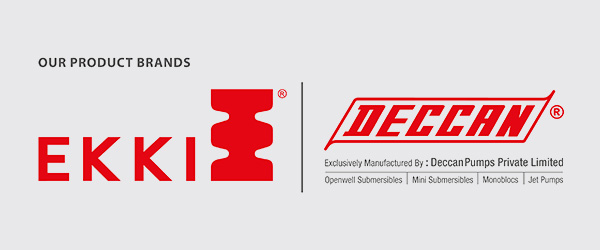 Our Product Brands include EKKI & DECCAN. EKKI Group is an exclusive trademark owner and manufacturer of Deccan Branded Open-well Submersibles, Closed Coupled Submersibles, Centrifugal Monoblocs, Jet & Regenerative Pumps.
We also produce a range of Borehole Submersibles, Multistage Pumps, Waste-water Pumps, Pressure Boosting & Solar Pumping Systems under the EKKI Brand.
EKKI In Brief
Established in 1981
4 Production Centres
10 Sales Companies
Group owns two leading Brands EKKI & DECCAN
Independent family owned Business, 100% owned by the ARUMUGAM'S
Group Companies: DECCAN PUMPS Pvt Ltd; EKKI PUMPS; EKKI HOMA Pvt Ltd
Group employees more than 550+ People
Group Management: Arumugam Periasamy, Kanishka Arumugam
Number of Joint Ventures: 1
Production capacity of more than 100,000 pumps per year
Own development, In-house Manufacturing & Assembly of all products
Production certification: ISO 9001
Products certification: ISI, CE, 5 Star rated energy efficiency, etc.